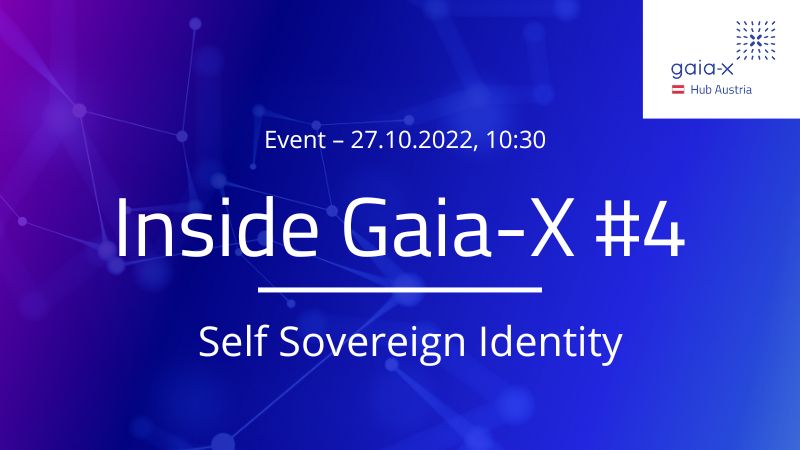 SSI (Self Sovereign Identity) is an innovative concept for implementing decentralised identities and associated attributes. SSI has achieved media presence in recent years through its promise to create digital sovereignty. Gaia-X Federation Services and the Gaia-X Trust Framework have adopted concepts from SSI.
Let's go behind the scenes with three SSI experts!
Markus Sabadello is founder of Danube Tech, co-editor of the W3C specifications for DIDs and member of the Steering Committee at the Decentralised Identity Foundation. Markus will give an insight into the world of Decentralized Identifiers and Verifiable Credentials.
Oliver Terbu is Director Identity Standards at Spruce Systems Inc. and a contributor to the Decentralised Identity Foundation. Oliver explains the interplay between Self Sovereign Identity and OpenID Connect.
Kai Meinke is Co-Founder of deltaDAO AG. delta DAO is responsible for the Gaia-X Web3 Ecosystem Demonstrator, which is used e.g. in the lighthouse project EuProGiant or in Gaia-X Future Mobility moveID. Kai demonstrates the current implementation of the Gaia-X Trust Framework and Compliance Service based on SSI and Verifibale Credentials.
Date:  Thursday 27 October 2022, 10:30
Location: Online – https://us02web.zoom.us/j/83958625751?pwd=WlVmK1pOTCthdHZkb2VHZW1MWFBzQT09
The language of the event is German.