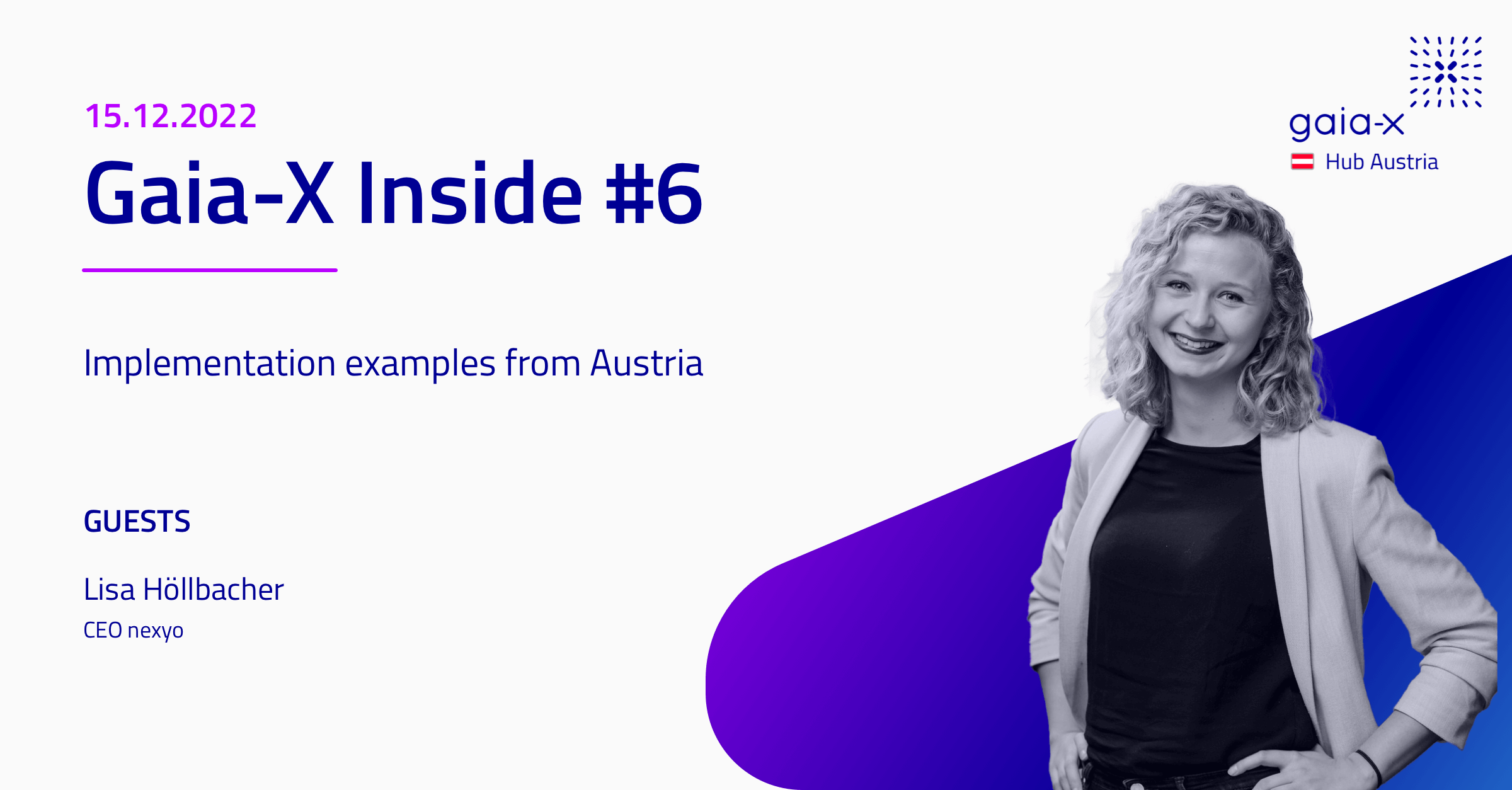 APPLIED DATA EXCHANGE
Much economic potential is attributed to the sharing of data across companies. From strategic organizations like the World Economic Forum to implementation initiatives like the Dutch SCSN, the consensus is that the value generated by data can increase when different companies share their data.
But how does data sharing succeed? In any case, software is needed to do it. With the GXFS, for example, technology components have been developed to enable data sharing. A broad-based Knowledge Graph can also be a solution. The Austrian company nexyo is also developing software for data sharing in ecosystems. In an "Inside Gaia-X" event organized by Plattform Industrie 4.0 and Gaia-X Hub Austria, Lisa Höllbacher and Natascha Totzler presented the company and its activities.
DATA USE STATUS QUO
While the potential of data exchange is widely seen, the implementation of corresponding projects is often still in its infancy. When companies share data with each other today, they usually do so via individual interfaces. These have to be set up manually beforehand, which requires both time and financial resources. Pilot projects such as EuProGiant or champI4.0ns are trying to change this situation by using standardized components.
Data use in companies themselves is also often still poorly developed. According to nexyo, the majority of data in companies is currently not used at all. This is where nexyo wants to contribute to a rethink.
TECHNOLOGY AND ADDED VALUE
Das Produkt von nexyo ist eine Plattform, die die unternehmensübergreifende Nutzung von Daten vereinfachen soll. Der "nexyo DataHub" kann von Unternehmen implementiert werden, um einen gemeinsame Datennutzung umzusetzen. Die Software ermöglicht dabei die Festlegung von Regeln und Bedingungen, um sicherzustellen, dass Unternehmen nur solche Daten teilen, die auch explizit dafür vorgesehen sind. Technologisch setzt man bei nexyo auf die Eclipse Dataspace Components (EDC).
The technology is intended to achieve concrete economic benefits for companies. On the one hand, data exchange via the platform should enable the development of new products and services. On the other hand, revenue is to be generated for data providers through the provision of data sets. The software is intended to comply with the Gaia-X principles (defined, for example, in the Gaia-X Trust Framework).
IMPLEMENTATION EXAMPLES AND THANK YOU
nexyo implements projects in the areas of tourism, energy and mobility, for example. In a project in the energy sector, for example, various data sources are combined to plan the required district heating capacities of an energy supplier. In tourism, the aim is to use data to guide visitor flows to tourist hot spots. In this area, one also cooperates with the Data Intelligence Offensive (DIO), for example.
We would like to thank Lisa Höllbacher and Natascha Totzler for the information and input! Plattform Industrie 4.0 is continuously working on further activities and events related to Gaia-X. If you would like to stay informed about this, please feel free to contact michael.faelbl@plattformindustrie40.at.