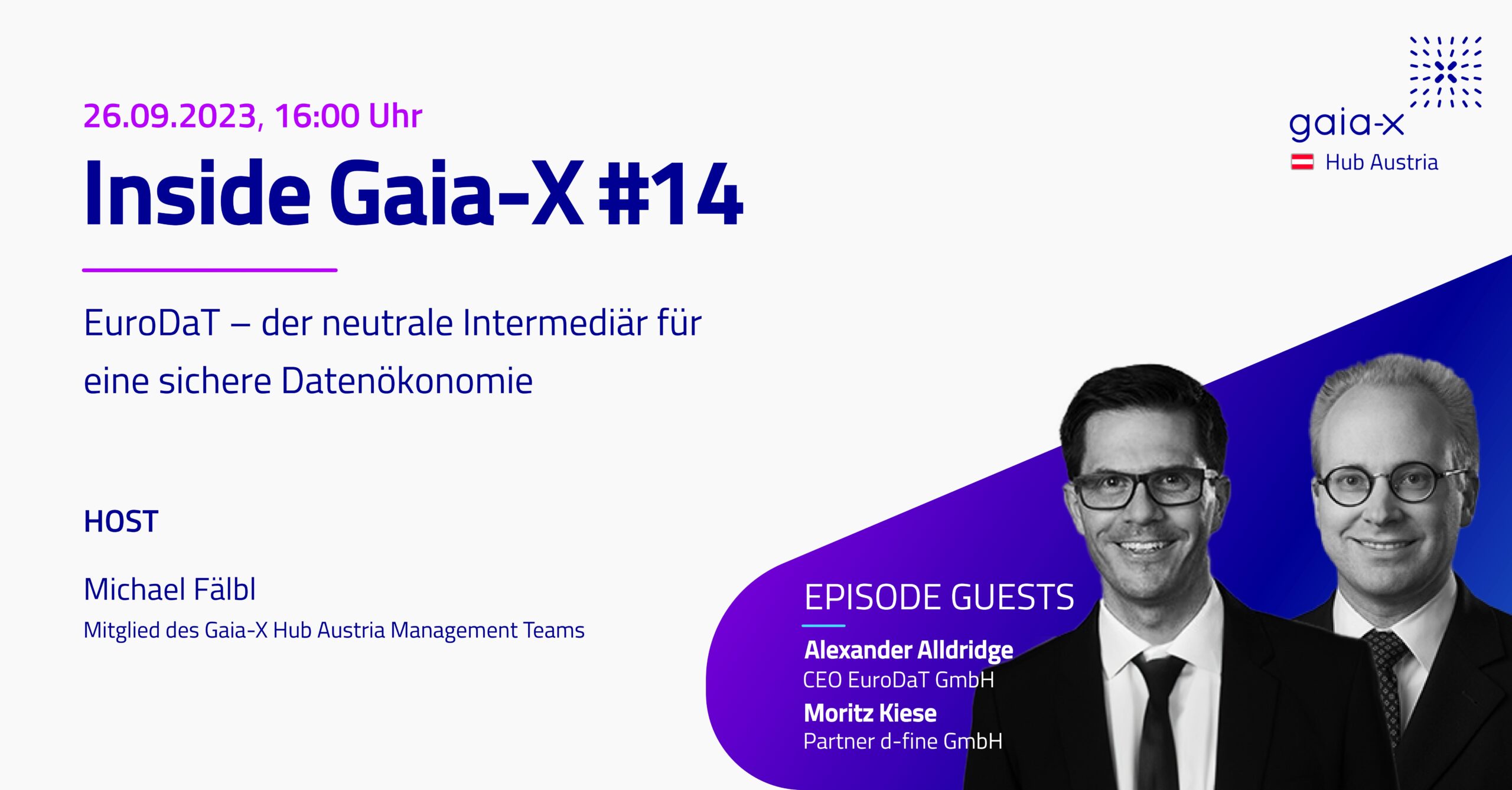 EuroDaT – the neutral intermediary for a secure data economy
EuroDaT is the first European data trustee based on Gaia-X, as well as the unique principle of data transactions. Thus, it ensures the secure and legally compliant exchange of data between any parties and enables independent analysis of shared data assets. This has applications ranging from anti-money laundering in the financial sector to machine data in the industry. In our presentation, we would like to introduce you to the concept and business model of EuroDaT, along with these applications, and look forward to the exchange and lively discussion.
The Speakers:
Dr. Alexander Alldridge, CEO, EuroDaT GmbH Summary: Alexander Alldridge is a Senior Manager at the consulting firm d-fine, which leads the EuroDaT consortium, and has been responsible for the development of the EuroDaT trustee application as the Lead Architect since the beginning of the project. Since the end of July 2023, he has been the CEO of the newly founded operating company EuroDaT GmbH.
Dr. Moritz Kiese, Partner, d-fine GmbH Summary: Moritz Kiese, as a Partner at the consulting firm d-fine, is primarily responsible for the Software Engineering department. He has led many complex software development projects for asset managers, banks, insurance companies, regulators, network operators, and the industry. He is part of the team that initiated the EuroDaT project and plays a significant role in the project.