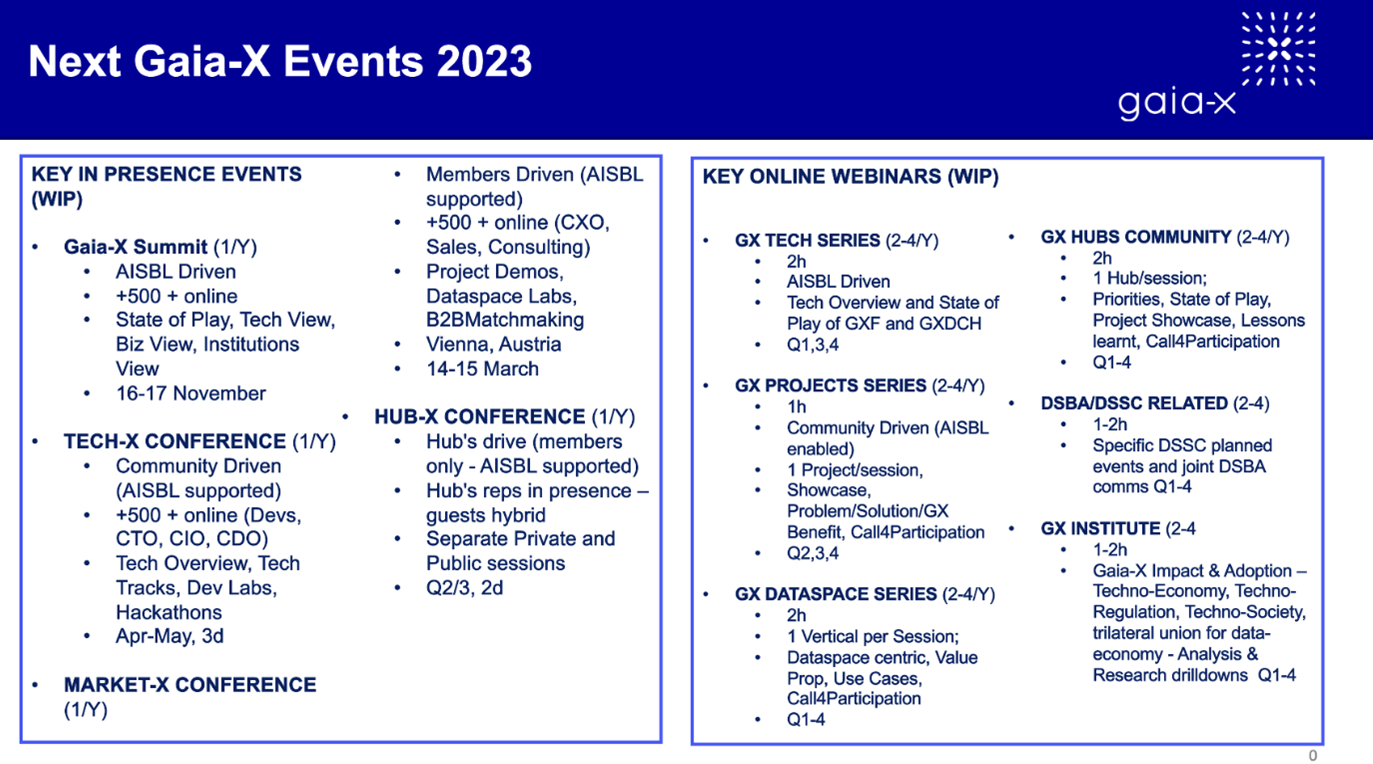 We can look back on an eventful 2022 – and look forward to an equally eventful 2023!
The Gaia-X Association has already announced a series of events – online but also in presence.
Planned in presence are:
Gaia-X Summit
Tech-X Conference
Market-X Conference
Hub-X Conference
And online (2-4 events per category):
Gaia-X Tech Series
Gaia-X Projects Series
Gaia-X Hubs Community
Gaia-X Dataspace Series
DSBA/DSSC Related Webinars
Gaia-X Institute
You will find information about the events as usual on the events page.