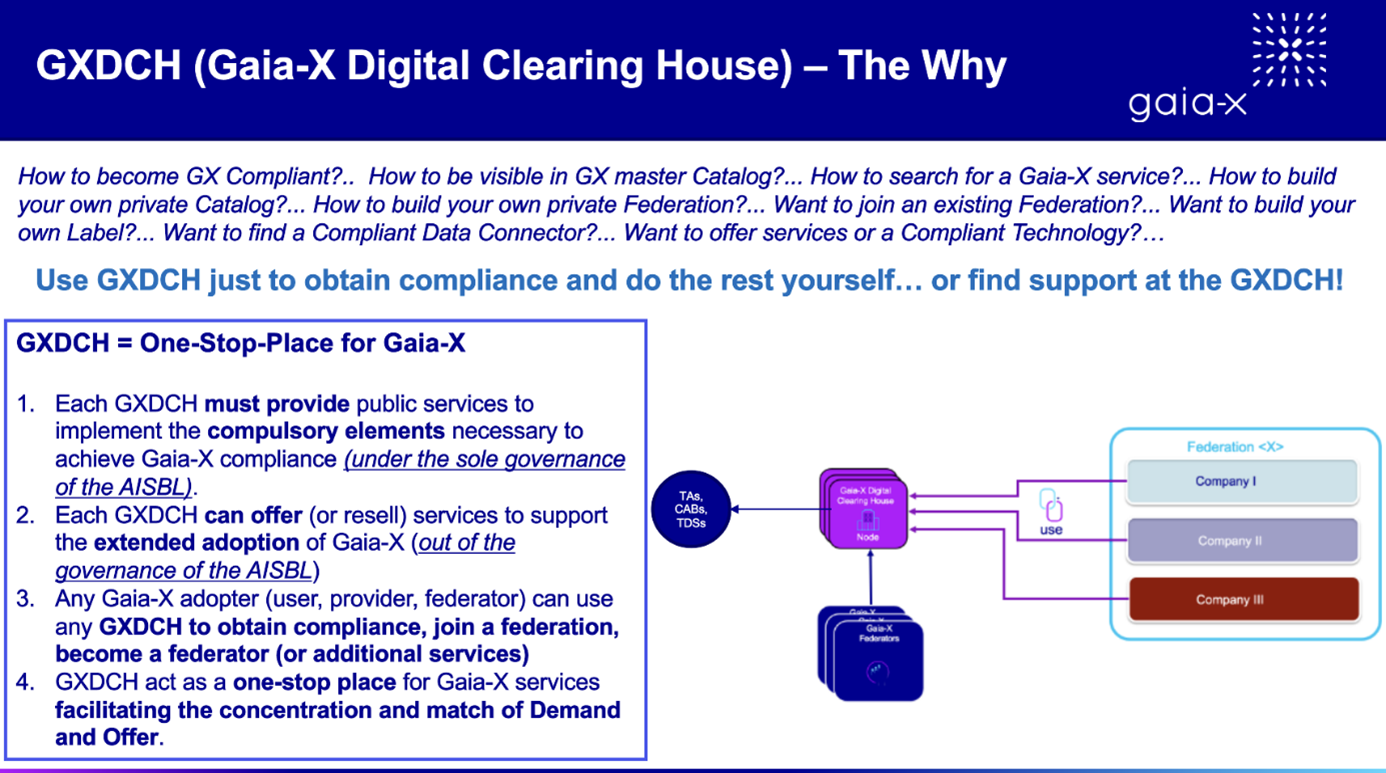 "The Gaia-X Framework – the engine of Gaia-X – is up and running, and eight lighthouse projects have already started adopting it. We announced the launch by March 2023 of the services for a GXDCH (Gaia-X Digital Clearing House) – the one stop place to go and get verified against the Gaia-X rules to obtain compliance, in an automated way. We showed a demo of 170+ service descriptions from our members, ready in the take off queue to get the compliance through the Clearing House."
This was stated by Francesco Bonfiglio, Gaia-X CEO, in a press release on 05 December.
The Gaia-X Digital Clearing House is a node of execution of the services of those compliance components that were developed by the Gaia-X Association. This safeguards the distributed, decentralised node, not operated by the Association, where anybody can go to get compliance, and in this way, the Associaton wants to enable a Gaia-X Market.