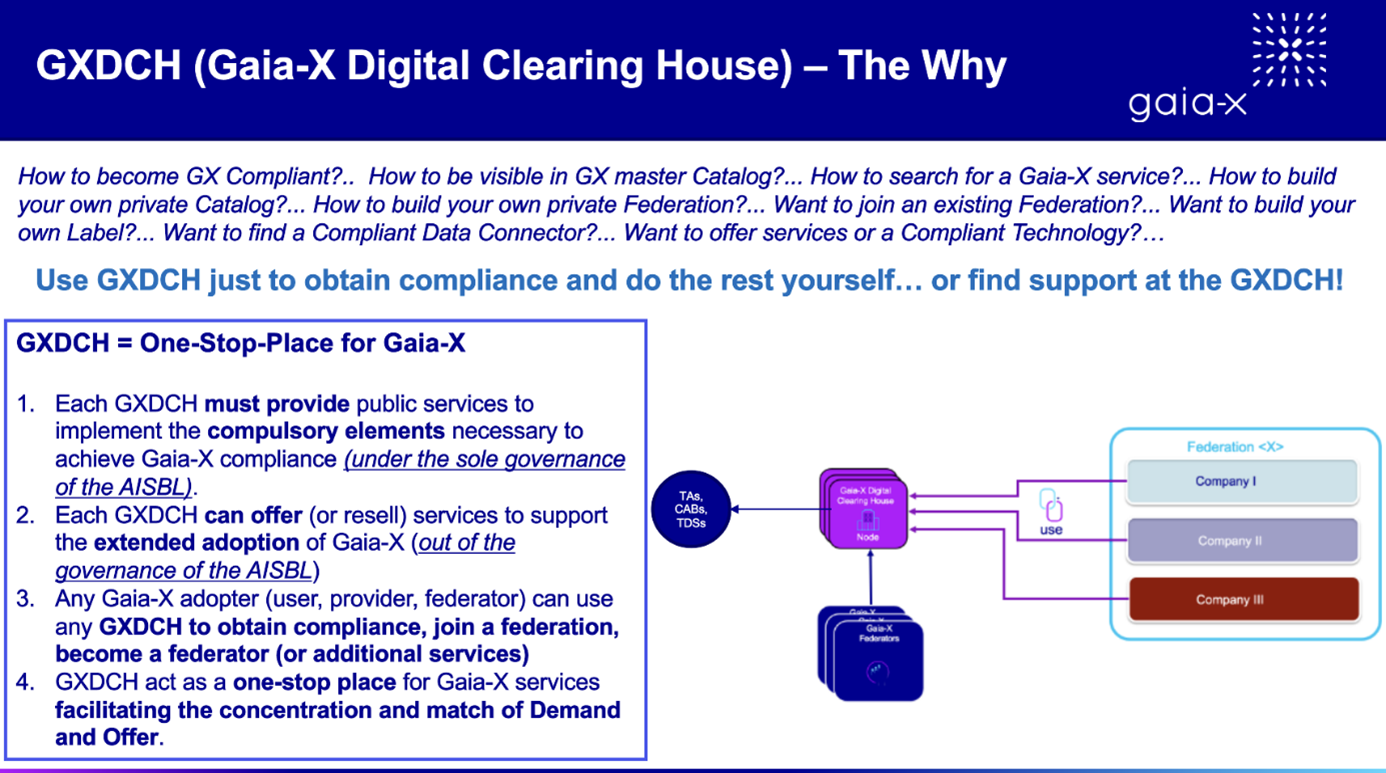 "The Gaia-X Framework – the engine of Gaia-X – is up and running, and eight lighthouse projects have already started adopting it. We announced the launch by March 2023 of the services for a GXDCH (Gaia-X Digital Clearing House) – the one stop place to go and get verified against the Gaia-X rules to obtain compliance, in an automated way. We showed a demo of 170+ service descriptions from our members, ready in the take off queue to get the compliance through the Clearing House."
Das erklärte Francesco Bonfiglio, Gaia-X CEO, in einer Presseaussendung vom 05. Dezember.
Die digitale Clearingstelle von Gaia-X ist ein Ausführungsknotenpunkt für die Dienstleistungen der  entwickelten Compliance-Komponenten. Dies sichert den dezentralen, dezentralisierten Knotenpunkt, der nicht von der Associationbetrieben wird und an den sich jede:r wenden kann, um Compliance zu erhalten – auf diese Weise will die Association einen Gaia-X-Markt ermöglichen.