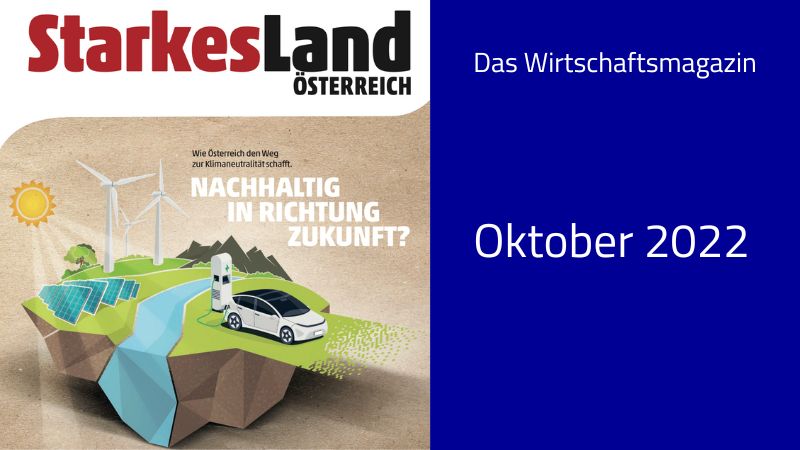 The business magazine StarkesLand Österreich reports on how Austria can make its way to climate neutrality. With its own independent editorial team, the magazine informs about economic-political events that promise sustainability beyond topicality. Enclosed you will find the current version (October 2022) for free download.
Austria can consider itself lucky: Water and biomass offer a high potential to cover the demand for the country's energy consumption together with all other available renewable energies in the future – provided that we all take a step back and consume less. However, a lot has to change before then. And time is running out, warn those who are already committed to hydropower, photovoltaics, wind energy, electromobility – in short, to sustainability and climate protection. Because if Austria wants to be climate-neutral by 2040, there is still a lot to do. In our cover story this time, we look at what the solutions might look like.
The topics of sustainability and change now permeate all areas of our society: the financial world is investing in climate protection and becoming more female, industry is focusing on digital transformation and resilience, construction is becoming more sustainable, medicine is linking up with technology and thus pointing the way to a (healthy) future.
So there is a lot happening in Austria, and we would like to present these exciting projects to you on the coming pages.
In this spirit, we wish you inspiration and good entertainment while reading.
The team of the Ablinger Garber publishing house